Hello, thank you for reading. We are campaigning to raise funds for our show and a charity called Extra Life. and we need your help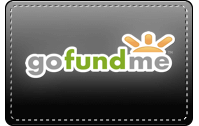 Podcasting isn't free, and the more popular, widely distributed podcasts rely on advertising to fund them. Although Tim and John proudly pay our monthly dues to keep the lights on, we want better equipment to improve sound and editing software. Since the beginning our show has been "roughing it". Week in and out we record the show on a voice recorder app on an iPod, and spend hours editing to improve the quality. As a podcast hosts, we want to bring the best quality content we can to our listeners, so we are launching this crowdfunding page on GoFundMe.
We also want to make a difference in the world. Tim has wanted to do a charity episode for sometime, but due to our crazy schedules it took forever for us to figure it out. We are raising money for Extra Life. Extra Life is a video game based charity designed to raise money for the Children's Miracle Network Hospitals, which empowers the gaming community to make a difference in the lives of local sick and injured kids. Participants fund raise year-­round and during a 24-hour gaming marathon each fall. The money we raise will be in part donated to this charity.
Our approach to raise the money is what we call an hourglass fundraiser. We set our primary goal at $300; until we reach the goal the funds we raise would be divied up between our show (75% of proceeds), and Extra Life (the last 25%). When we reach our goal, the hourglass fundraiser flips around, at which point 75% of the proceeds go to Extra Life, and the remaining 25% to our show.
With that, We have given incentives so that you get a little something when you donate.
We'd appreciate any donation you can muster, thank you for listening and being a dork with us. We understand that money can be tight for many of us, so if you cannot donate, please share this on Facebook, Twitter, and with friends you know will like the show. Sharing is caring. Thank you so much.